Experienced Attorney John R. Dowd Sr.
Providing Top-Quality Counsel in Fort Walton Beach, Florida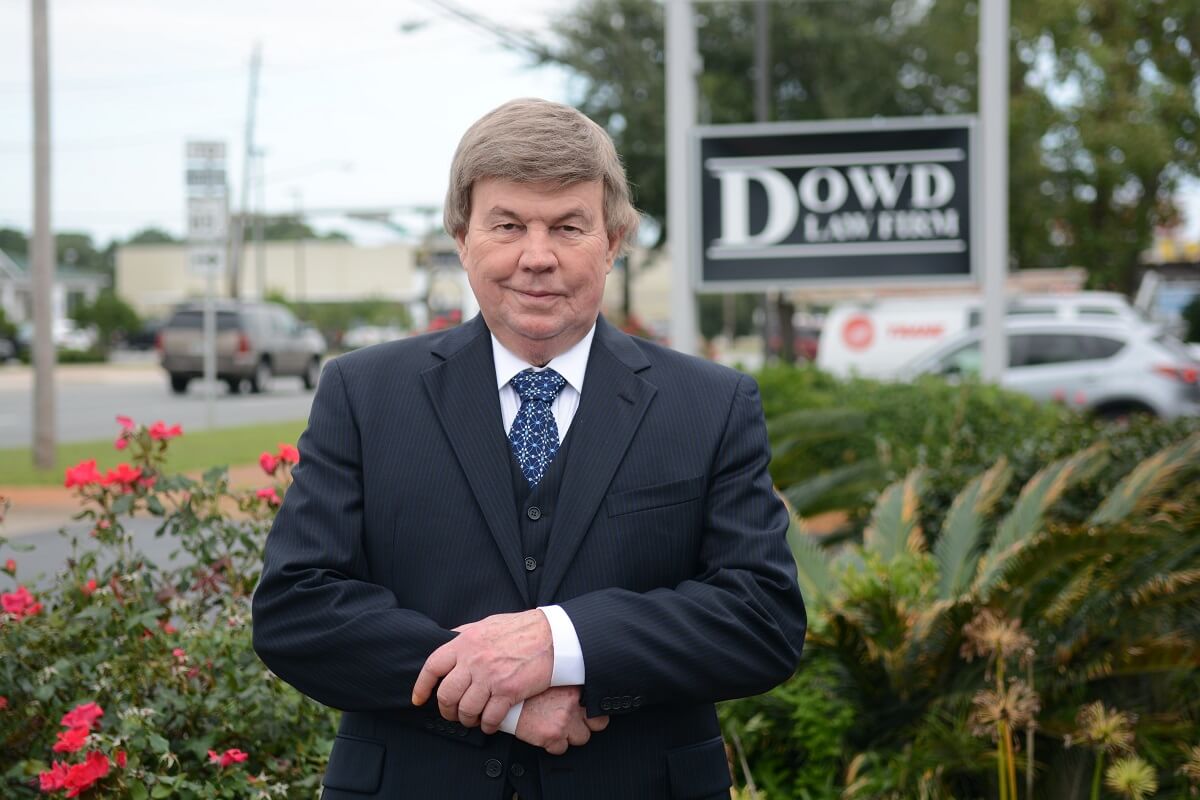 Located in Fort Walton Beach, Florida, attorney John R. Dowd Sr. serves clients in many different areas of practice. The areas of practice he works in include city, county, state local law, government regulations, eminent domain, and collections. 50% of his practice is devoted to litigation.
His extensive education includes studying at the Florida State University College of Law in Tallahassee, Florida and the University of Florida in Gainesville, Florida. He was also part of the Sigma Chi fraternity. He was then admitted to the bar in Florida, 1969. John's past employment positions have included working as an Okaloosa County attorney from 1973-2014.
His representative clients include:
First National Bank
Davis Brothers Construction
Okaloosa County
The firm is proud to have John R. Dowd Sr. on the team, serving clients throughout Fort Walton Beach, Navarre, Destin, and Crestview in Florida. He is committed to providing top-quality guidance and representation in any case he takes on, regardless of the subject matter or the client. With so much experience under his belt, John is more than qualified to represent virtually any type of case. You can trust that when John takes on your case, he has your best interest in mind and will dedicate himself to providing strong guidance and counsel.
John is responsible for many of the cases the firm takes on, from real estate transactions and litigation to business and commercial law cases. He is very knowledgeable in a wide range of legal matters, qualifying him to advise clients throughout the state on a variety of matters. Are you interested in learning more about John R. Dowd Sr. and how he can help you?
Contact him today at (850) 972-2233 if you are interested in a case consultation with a Fort Walton Beach lawyer.
Areas of Practice
City, County, State Local Law
Government Regulations
Eminent Domain
Collections
Litigation Percentage
50% of Practice Devoted to Litigation
Bar Admissions
Education
Florida State University College of Law, Tallahassee, Florida
The University of Florida, Gainesville, Florida
Representative Clients
First National Bank
Davis Brothers Construction
Okaloosa County
PAST EMPLOYMENT POSITIONS
Okaloosa County, County Attorney, 1973 - 2014
FRATERNITIES/SORORITIES