Fort Walton Beach Child Custody Lawyer
Dedicated Representation for Child Custody Matters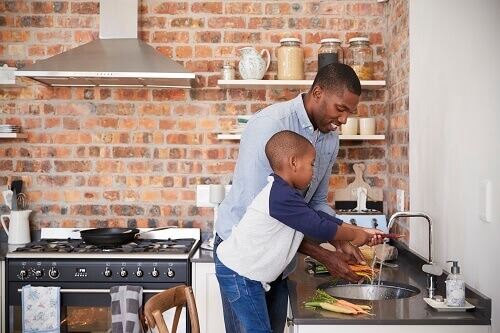 Child Custody matters are often the most emotionally difficult and complicated aspects of a divorce. We understand that you want was is best for your child or children and that you want to be able to maintain a meaningful and healthy relationship with them even after the divorce.
Whether you and your spouse are mostly in agreement and pursuing an uncontested divorce, or if you are at odds and need to take the matter to court as a contested case, the child custody lawyers at Dowd Law Firm are here to represent you and your family's best interests.
Learn about your legal options and how our firm can help by scheduling an evaluation with us. Send us a message online or call us at (850) 972-2233 to get started!
Types of Custody Arrangements
There are a few different types of custody. A parent with legal custody has the right and responsibility to make important decisions about the child's life, such as their education, healthcare, religion, extracurricular activities, and more. Physical custody is granted to the parent with whom the child will live.
In Florida, the two custody arrangements are called sole custody and joint custody. If a parent is granted sole custody, he or she will have both legal and physical custody. If both parents are granted joint custody, also called shared parental responsibility, then they will both share the right and responsibility of caring for the child and making important decisions for their life.
Even with a joint custody arrangement, one parent will still be made the primary custodian, with whom the child will live most of the time. The other parent will have visitation rights. Visitation arrangements vary, depending on the case.
Custody Rights for Unmarried Parents in Florida
For unmarried parents in Florida, the mother automatically has sole custody of the child. Without established paternity, the father has no rights to custody or visitation. However, if the father signs the birth certificate, they can still be financially responsible for the child even if they are not the biological parent.
If you are an unmarried parent or soon to be parent, it is important to consult with an attorney regarding your rights.
Dedicated to Securing Positive Outcomes
When you come to Dowd Law Firm, we will treat you with respect and give your family law case personalized attention. We will take the time to listen to your situation and perspective, and fully educate you on your legal options. As dedicated legal advocates who truly care for the best interests of our clients, you are more than just another case number to us. Our goal is to achieve the most positive outcome possible for you and your child.
To discuss your case with our Fort Walton Beach child custody lawyers, call us today at (850) 972-2233.