Fort Walton Beach Child Support Lawyers
Trusted Counsel with Over 100 Years' Collective Experience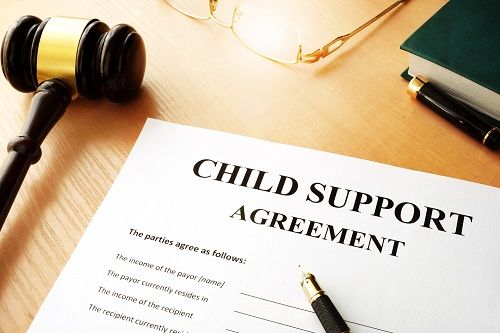 In addition to child custody matters, child support is a significant family law matter that must also be settled to ensure that all of a child's needs are met. Typically, the child's non-custodial parent pays child support that is distributed to the custodial parent. The money is meant to cover the costs associated with caring for and raising the child.
Having a dedicated legal advocate on your side while sorting through child support matters can be an invaluable asset to you. Whether you need guidance through the initial process of having child support determined, or whether you need help modifying or enforcing an order, the Fort Walton Beach child support attorneys at Dowd Law Firm are here to help you.
Call our firm today at (850) 972-2233 to discuss your child support matter! We can evaluate your case and advise you regarding your legal options.
How Is Child Support Determined?
The amount that each parent is required to pay in child support is determined by a standardized calculation that estimates the costs of raising the child and dividing that cost among the parents, taking into consideration each parent's total income. Typically, the primary custodial parent receives regular payments from the non-custodial parent. The amount that the non-custodial parent is required to pay is usually offset by how many overnights he or she has the child as part of visitation rights.
What Can a Child Support Lawyer Do For Me?
A child support lawyer from our firm can help you:
Calculate child support amounts – We can help inform you on the state standards for child support and what you and the other parent will likely be required to pay.
Contest a child support order – If you believe the court's child support order is inadequate or unjust, we can help you contest it and pursue a more appropriate resolution.
Pursue enforcement for child support – If one parent is failing to make payments and an agreement cannot be reached privately, we can help you file a motion for contempt. The court can choose to hold the delinquent parent in "contempt" of court for refusing to follow the child support order, which can ultimately lead to jail time or other penalties until the parent fulfills the payments.
Pursue modifications to the existing child support plan – The courts often adjust the amount of child support if either parent starts making more money or has taken a pay cut, or if the child's living expenses increase due to health concerns or a change in educational costs.
Prioritizing Your Best Interests, No Matter How Complicated
No matter how complex your case may be, our Fort Walton Beach child support lawyers are prepared to handle your case. Your best interests are our priority, and we are dedicated to helping you reach a favorable resolution to your case.
Send us a message online or call us at (850) 972-2233 today to schedule a consultation with our firm! We will give you the personalized attention you deserve and help you understand all of your legal options regarding the child support issue you face.